Operate your tail lift with ease
11 September 2019
Working with tail lifts can be difficult. Make your job easier by learning the simplest and safest ways to operate them. In this post, we look at three different types of controllers that you can use to easily control your tail lift. Get to know them and you'll be free to load and unload your vehicle comfortably, using the best method for your needs.
These options are suitable for any make of tail lift, including AMA, Anteo, Bär Cargolift, Dautel, Dhollandia, Elefantcar, Erhel Hydris, Marrel, MBB Palfinger, MIC, Sörensen, Zepro, and more …
1. Hand controllers
Hand controllers are an excellent way to operate your tail lift safely. They're easy to install and easy to handle. The comfortable, ergonomic design helps you to work efficiently in almost any conditions. These high-quality hand controllers have an easy push-button system and come in 2- or 3-button versions. Please note that the unit itself will always have 3 buttons, but if you buy a 2-button controller, the middle button will be non-functional.
Your benefits:
Maximum comfort and efficiency
Unique ergonomic design
Simple push-button system
Magnet and ring for easy handling
Rubber shock absorber
Can be used in cold or wet conditions
MAFELEC technology
Available in 2 versions: with cable or wireless
Would you like more information? Take a look at our leaflet. 
2. Foot control switches

Tired of trying to operate your tail lift when your hands are full? Leave this problem in the past by installing a foot control switch. These switches are easy to operate with your feet, leaving your hands free for when you need them.
Each foot control switch only has one function, so you'll have to install two or three switches to make your tail lift ready for use. One switch will move the tail lift up, one will move it down and, if required, the third will move it into a neutral position. Once installed, operating your tail lift is simple: just place your foot on the switch that corresponds to the direction you want your tail lift to move in.
Your benefits:
Easy to use
Easy to install
You keep your hands free
3. Wireless remote controls
Want to control your tail lift remotely? It's simple to do! Wireless remote controls consist of a transmitter and a receiver. The receiver is attached to your tail lift and the wireless transmitter communicates with it using radio waves. When you press a button, the command is transmitted to the receiver and carried out. If you press the button for 'up', your tail lift will go up and if you press 'down', then down it will go. Simple and effective.
Your benefits:
Compact and wireless
You stay in control: the remote control continuously changes its frequency according to a predefined pattern
Can be used worldwide thanks to the 2.4 GHz frequency
CE approved and certified
Want to know more? Take a look at our leaflet.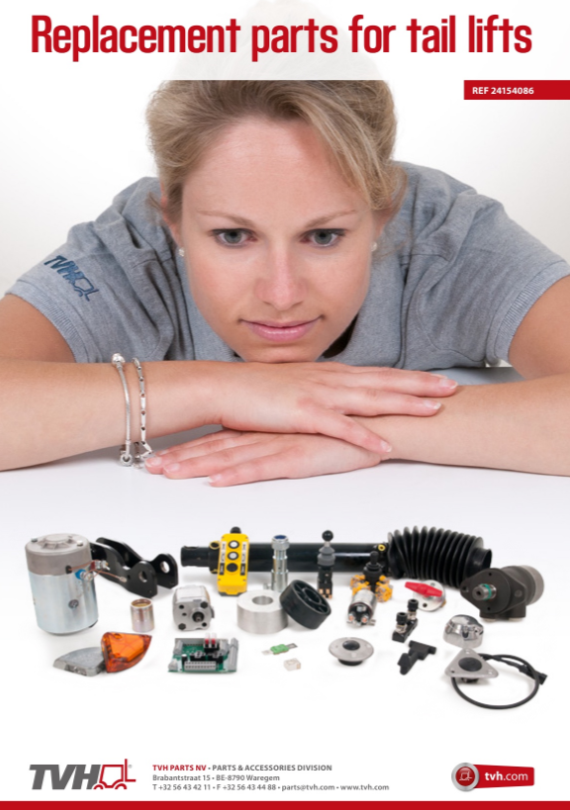 Are you looking for parts and accessories for tail lifts? Check out our 'Replacement parts for tail lifts' catalogue.