Semi- or 100 % stainless steel pallet trucks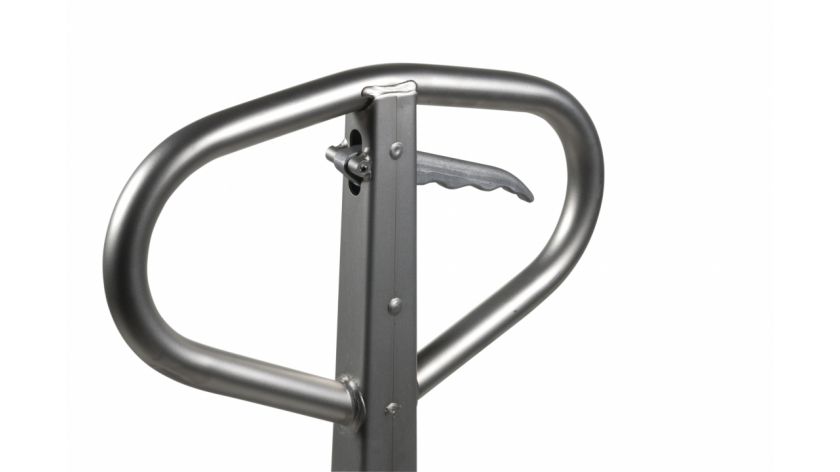 PALLET TRUCKS THAT MEET ALL HYGIENE REQUIREMENTS
Galvanised and stainless steel pallet trucks are specifically designed for the food or pharmaceutical industry, or for use in cold and wet conditions. For that reason, they meet all the requirements with regard to hygiene. The stainless steel material ensures that the pallet trucks are resistant to moisture, cleaning agents and other chemicals.
Opt for a stainless steel pallet truck to meet all hygiene and health regulations.
APPLICATIONS:
Industrial kitchens
Food processing/distribution companies
Humid and/or cold working conditions
Hospitals
Chemical plants
Laboratories
...
ADVANTAGES:
Corrosion-resistant, making it the ideal product for food contact
Resistant to powerful detergents
Easy to maintain a high standard of hygiene
Resistant to the wide range of temperatures frequently encountered in food production
European quality
SEMI-STAINLESS STEEL OR 100 % STAINLESS STEEL? THE CHOICE IS YOURS!
Both pallet trucks have a simple and reliable hydraulic system with built-in automatic neutral position valve and are equipped with sturdy, rounded forks and a sturdy tiller arm.
The difference? Semi-stainless steel pallet trucks have a frame, drawbar, axle bolts and pins made of stainless steel, while the individual parts are hot-dip galvanised.
 
GET AN OVERVIEW OF ALL STAINLESS STEEL PALLET TRUCKS IN OUR RANGE
 
CONSTRUCTION OF THE STAINLESS STEEL PALLET TRUCKS
Pump made of galvanised steel
The pump and polished pistons are resistant to rust, scratches and impacts and the pump is double sealed, which prolongs the lifespan of the seals.
Steering handle
The ergonomically correct shape of the steering handle makes transporting goods comfortable.
Nylon steering wheels - tandem
Nylon wheels are often lightweight and have a high impact resistance. They are resistant to water and chemical cleaning agents. 
'Tandem' means that both forks are equipped with two fork wheels. This is better for transporting goods on uneven floors. Your load will be divided over both wheels, resulting in a reduced rate of wear of the wheels.
SECURE ANTI-SLIP COATING ON YOUR PALLET TRUCKS OR FORKS
APPLICATIONS:
To handle slippery loads like metal cages or plastic boxes
To protect loads against damages and scratches due to contact with bare forks
ADVANTAGES:
Increased safety at work: no risk because of slipping load
Slip resistance in dry and even in wet conditions
Noise reduction, especially when transporting metal parts in residential areas/at night
Protection of transported goods against damages or scratches, e.g. transports without pallets
(protection in the fork back and heel area)
Abrasion and cut resistance for optimum use and long lifespan
High flexibility, available and retrofittable for many different dimensions and applications
Short delivery times
FEATURES:
Coating thickness approx 5 mm
Shore hardness: 92 shore A
Abrasion resistance: 140 mg according to ASTM D 1044
Tensile strength: 21 N/mm²
Operating temperature: -40 °C to 80 °C
Coating of fork blade and/or fork back
Permanently fixed to the fork
Protection plate at the fork tip
Less damage to the transported goods
 
Interested? Please contact us.
customerdevelopment@tvh.com      +32 56 43 42 11

LOOKING FOR OTHER MODELS?
Read more about how you can meet hygiene and health standards during your work activities.