Prevent damage and save costs on your infrastructure, load and machine
Product Range Prevent damage and save costs on your infrastructure, load and machine
The rubber bumpers from the wuBump® range are suitable for a variety of machines and applications. These not only prevent damage to the warehouse, but especially to the machines and devices to which you attach them. 
Also avoid damage to goods thanks to this rubber bumper, equipped with a soft top layer consisting of rubber fibres. The bumper fits on the forks of various machines: lift trucks, reach trucks, stackers ...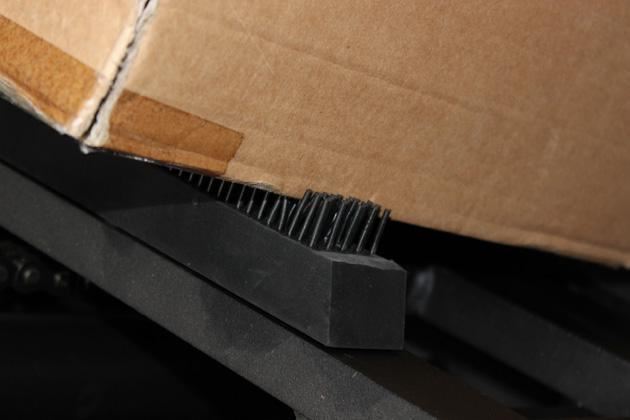 You can find a full overview of our very extensive range in our leaflet. This range contains among other things bumpers, shock absorbers, kits, fork shorteners and more.
Why choose wuBump®? 
Prevents damage to the infrastructure, load and machine (cost-reducing) 
Absorbs the energy released in case of a collision, reduces potential collision damage and enhances the ergonomics of the driver 
Easy to mount (secured by means of magnets) 
Made of resilient copolymers that make sure that the shock absorber returns to its original shape after a collision 
Good resistance against greases, acids, salts and oils 
This product is suitable for multiple makes and machines (lift trucks, reach trucks, aerial work platforms ...)
View the wuBump video and discover all benefits of this range!