Electrical supply and accessories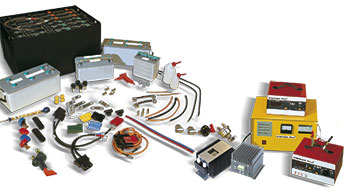 This product group contains batteries, chargers, cables, start boosters and test equipment. Because of the extensive range of we have made a special catalogue for everything related to batteries, chargers and accessories.
In the catalogue Batteries, chargers & accessories and spread across more than 300 pages, you find information about batteries, chargers, battery connectors, our new battery regeneration charger and battery accessories.
In addition to the numerous products and their technical info, we have also included extra info. This way you can find useful tips, extra explanation about the functioning and info about maintenance in the catalogue.
Order REF 40904166 to receive the product catalogue Batteries, chargers & accessories with your next shipment.