Other warehouse and workshop equipment
Haven't found everything for your warehouse or workshop yet? In addition to pallet trucks, lift tables, pallet stackers and other internal transport equipment, we can also help you with products such as supporting blocks and workshop cranes: Furthermore, we offer:
Many stock items to ensure fast delivery.
Customer support in 57 languages.
A dedicated technical support team that will provide you the best possible service imaginable.
Create a free account for our online shop. You will get access to a vast range of warehouse and workshop equipment. Already have an account? Log in now!
Discover our range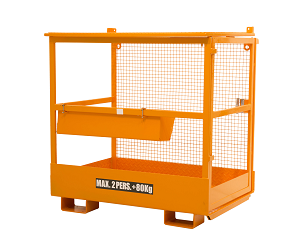 Safety cages
Do you often perform tasks at altitude? Reach your working height safely thanks to our safety cages. These offer you the necessary protection to get started. You can easily store your work materials in the provided toolbox, this way you always have your tools at hand. Do you simply wish to roll the safety cage to the storage area after use? Then opt for a model equipped with nylon wheels, which will allow you to quickly and efficiently store the cage.
Features
With toolbox for easy storage of your work tools
Quickly mounted on the forks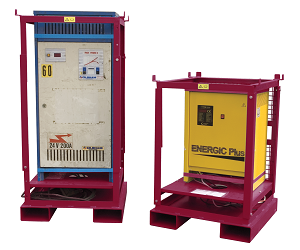 Battery charging boxes
Use our battery charger box to optimally protect your battery charger during transport. This box is specifically designed to be mounted on the forks of your forklift truck. The sides are adjustable in height, allowing you to carry different sizes of battery chargers. This makes the box a universal model. Furthermore, the box also allows you to stack up to 3 rows high. Perfect for when you don't have lots of storage space.
Features
Suitable for transport of different sizes of battery chargers
Fitted onto the forks of the lift truck
The battery charger is secured with 2 straps, allowing the battery charger door to be opened at all times
The cables with electrical plug are safely stored underneath the battery charger
Can be stacked up to 3 rows high
Box is adjustable in height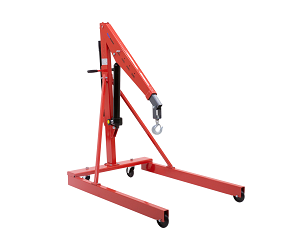 Workshop cranes
Workshop cranes allow you to perform maintenance or necessary repairs on engines in a safe way. We also offer foldable engine hoists that can easily be stored when not in use, saving you space. Each model is equipped with castor wheels at the back and sturdy metal wheels in the front, resulting in a stable and reliable device.
Features
Great manoeuvrability to reach the best work position
Equipped with an overload valve, preventing you from exceeding the maximum lifting capacity for your own safety
Foldable model that is easy to store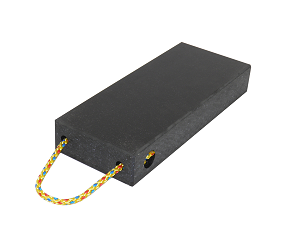 Supporting blocks
Support blocks allow you to support or stabilise your machine or another heavy load. They are made of high-strength yet extremely lightweight material, which makes them practically unbreakable. You can be sure of a secure position thanks to a double-sided slip-resistant rubber coating. The anti-skid layer ensures a reliable and stable base for maintenance work.
Features
Made of high-strength UHMWPE (HD 1000)
Anti-skid
Easy to clean
100% recyclable
Doesn't rot or get mouldy
No saturation
No absorption of liquids
Scratch-, cut- and abrasion-resistant
Practically unbreakable, even when under heavy loads during service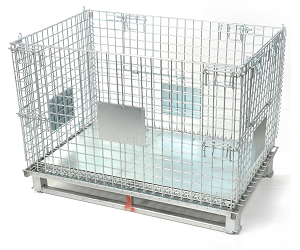 Gitter boxes
Steel mesh containers offer you the possibility to efficiently arrange your storage space. So don't immediately start looking for an extra warehouse, have a look at the numerous benefits of the gitter boxes in our range first.
Features
Possibility to build more stock as the gitter boxes are stackable
Suitable for a wide range of materials thanks to the high carrying capacity
The gitter box models are foldable and - as a result - very compact
Each side offers access to the lift truck, causing them to be very easy to transport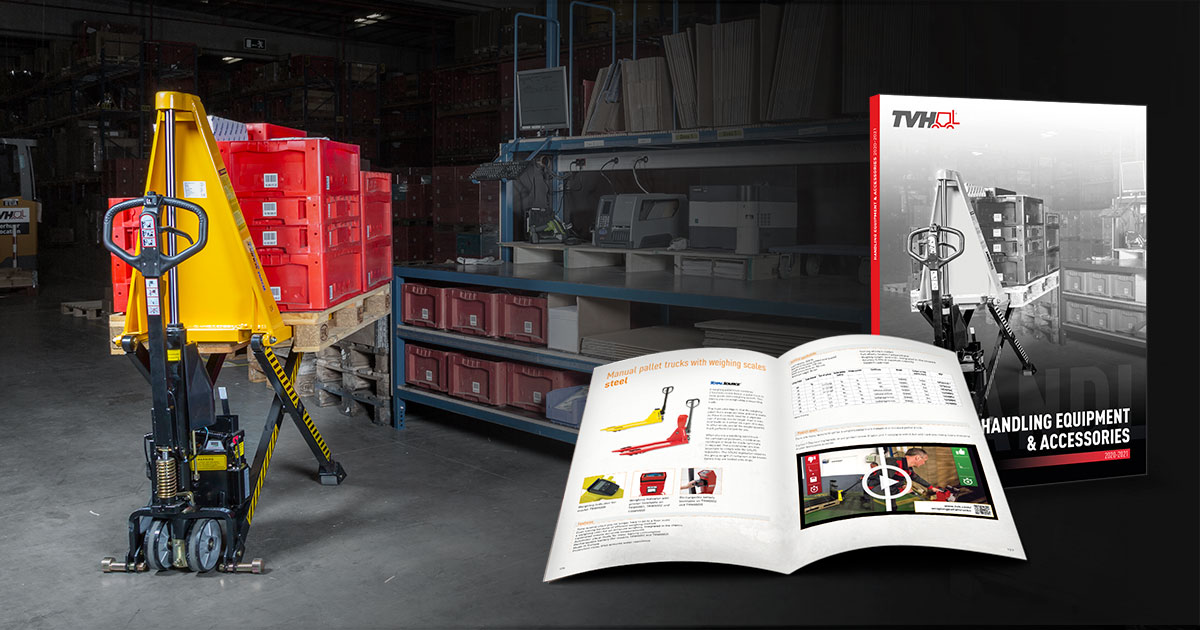 Have a look at our catalogue
Discover our full product range of material handling equipment in our catalogue. It's divided into different chapters, based on the type of product you need. Almost each chapter contains a guide to help you choose the right product based on technical specifications, conditions of use or easy questions and answers.
Have a look in our material handling equipment catalogue.
Why you should choose us as your warehouse and workshop equipment supplier
With our comprehensive range of warehouse and workshop equipment at competitive prices, next day delivery from our network of regional warehouses and a dedicated technical support team, we can offer you the best possible service imaginable.

Global support team
With 62 different nationalities and 57 spoken languages in the company, we can offer customer support in your own language.

Over 50 years of experience
We've grown from 2 founders to a company of more than 5000 employees, with offices and distribution facilities on every continent.

47 000 000 known references
The most extensive range of parts for material handling, industrial, construction and agricultural equipment. We continuously grow our offer, with more parts and accessories arriving every day.

95% ship the same day
We collaborate with local shipping companies to deliver every order within the promised timeframe. To ensure a fast delivery, we ship 95% of orders on the same day of ordering.
Buy your warehouse and workshop equipment in three easy steps
Go to our online shop to unlock our full range of warehouse and workshop equipment. Once you have the access, you will be able to:
Order your safety cages, workshop cranes, gitter boxes and other warehouse and workshop equipment directly from TVH through your own software.
Save research time and reduce search errors by registering your warehouse and workshop equipment in our tool. You can personalise your equipment by adding your own reference, images, documents and notes.
Immediately see the price, lead time, availability, pictures and technical features for every reference.
Already have an account? Log in here.
New to TVH? Follow the three steps below to gain full access to our online shop with warehouse and workshop equipment.
Request your customer account to shop parts online
STEP 1
Tell us about your company
Submit the application form to specify your business needs and request your customer account.
STEP 2
Your account creation
Our sales team will contact you within 3 business days to talk about your business needs and complete registration.
STEP 3
Access our online shop
After your account is set up, you will receive a personal login to our online shop. We will guide you in finding parts and placing your first order.
Become a customer 3 steps
Request your login details now
Get access to all our full range of warehouse and workshop equipment in our online shop.