PARTS & ACCESSORIES FOR MOBILE ELEVATING WORK PLATFORMS (MEWP)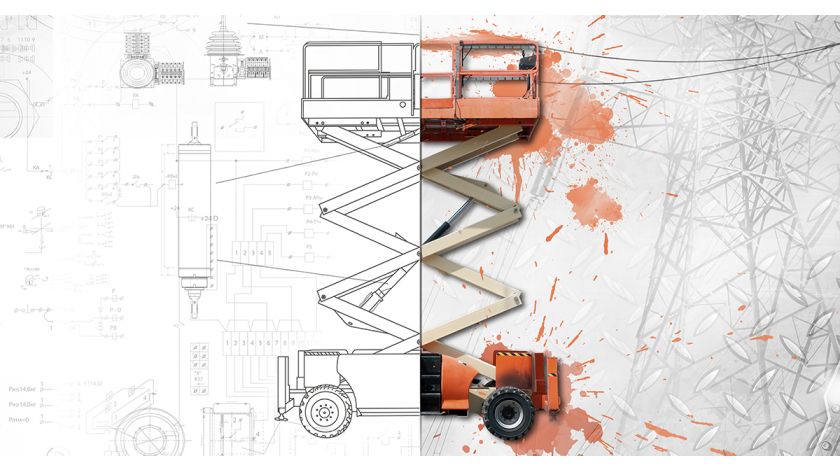 Mobile elevating work platforms, or briefly MEWPs, are devices that are used to lift people to areas that are hard to access, usually at height. They are ideal for maintenance or construction work. Since these devices are mostly used at altitude, they are also called aerial work platforms (AWPs).
We want to make sure any downtime of your MEWPs is reduced to a minimum, by supplying replacement parts in time. We also want to make sure you can work safely at height at all times. We can guarantee both thanks to our high-quality spare parts and safety accessories for MEWPs.
Makes and models
We have a database with over 109 000 stock items and over 1 220 000 known references, offering you a wide range of parts and accessories for mobile elevating work platforms. Our range includes parts and accessories for all kinds of MEWPs: scissor lifts, telescopic boom lifts, articulated boom lifts, vertical mast boom lifts, spider aerial work platforms, tracked aerial work platforms, push-around lifts and trailer- and truck-mounted aerial work platforms.
Our parts and accessories are suitable for:

Aichi - Airo - ATN - Braviisol - CTE - Dingli - Dinolift - Genie - Grove - Haulotte - Hinowa - Holland Lift - Imer - Iteco - JLG - Liftlux - Manitou - MEC - Nagano - Niftylift - Ommelift - Skyjack - Snorkel - Terex - Teupen - Upright - Versalift - Youngman - …
We have a large stock, so we can guarantee short delivery times. For some makes, including Genie and JLG, we even are a true one-stop shop where you can literally find and get everything you need within 24 hours.
Didn't find the MEWP part you are looking for? There is a big chance that we can offer it anyway. Contact us today to find out more about our complete offer; we are happy to help you out.