Pallet stackers at your service
You think you need a bigger warehouse to store your goods efficiently with a lift truck? In that case, you probably haven't heard of pallet stackers before.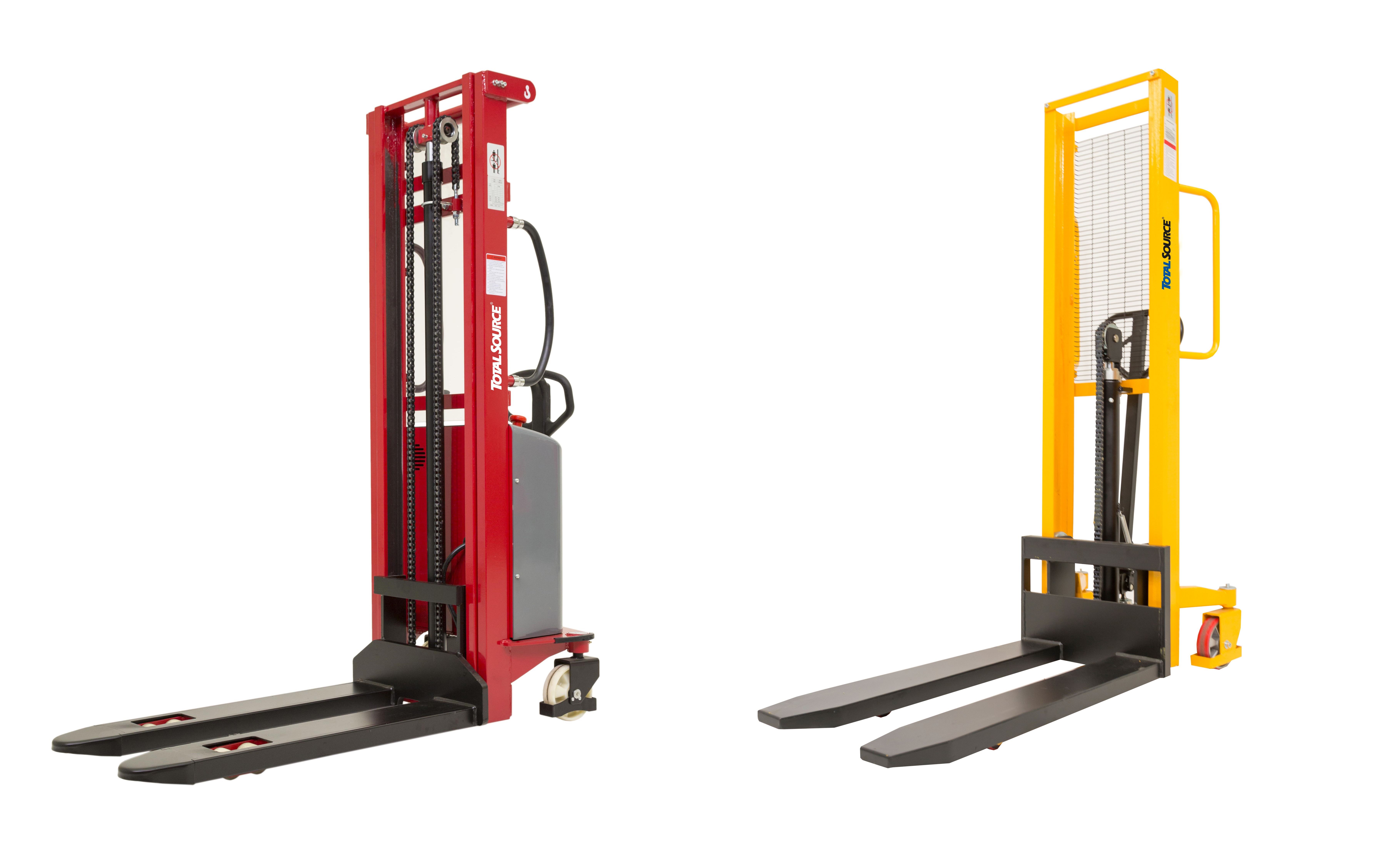 It's obvious why you should choose pallet stackers: they make moving, lifting, loading and unloading easier and faster. They are an economical, smaller and lighter alternative to a forklift truck. Thanks to these characteristics, they can be used for low to mid-level selective racking applications; such as storerooms, small warehouses or customer zone racking areas. The forks allow them to straddle a pallet, so the stacker can drive up closer to a pallet, without requiring much space. Ingenious, right?
Which option should I use in my warehouse?
Now that you're convinced of the advantages of a pallet stacker, let's see what TVH has to offer you.
Our range consists of manual and semi-electric pallet stackers, including Genie material lifts. 
Obviously, a manual pallet stacker is moved manually, which means that some effort from the operator is required. That's why this type is more suitable for occasional use. The lever or the foot pedal enables you to lift your load and the brake on the handle lets you lower the goods. It's as simple as that. 
Furthermore, drum handling stackers are also part of our range. They have a compact and reliable mechanism to secure, lift and transport the drum.
Is your load too heavy or do you need to travel longer distances with the stacker? Then you need a less labour-intensive solution, such as the semi-electric pallet stacker. Moving the stacker is done manually, but lifting is done electrically. Stackers are better suited for stacking goods at higher altitudes. Semi-electric stackers are always equipped with a built-in charger and battery.