About Sevcon
Sevcon has been at the forefront of electric vehicle control technology since the company was established in 1961. They have continually pushed the boundaries of technology, delivering new products that match the need for greater power and control.
Sevcon has been something of a pioneer since the early days. They were the first to demonstrate the use of SCR (silicon-based) technology for electric vehicle speed control. Once this had been perfected, they wasted little time in transferring this to practical applications in battery driven electric milk floats and forklifts.
THE SEVCON PARTS RANGE AT TVH
Working alongside other world-class suppliers and OEMs, Sevcon is challenging technological boundaries as demand grows to generate greater power and efficiency from smaller, lighter components. Today, the design of their motor controllers complements and integrates with other electric vehicle components to offer the best possible performance and value to a wide range of vehicles.
Sevcon offers a diverse range of products for electrically-powered vehicles from forklifts to high-performance sports cars, which are constructed to perform reliably in the most severe conditions.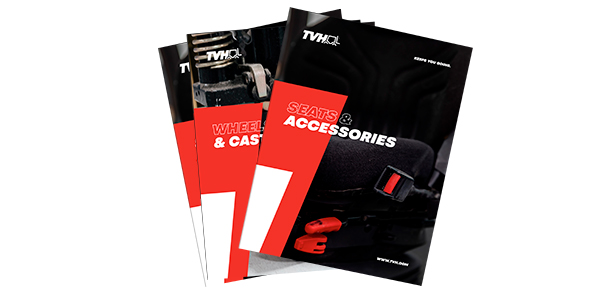 LEARN MORE ABOUT SEVCON IN OUR CATALOGUE
Consult our overview page of useful catalogues. You will find useful information and technical sheets with all the necessary details.
They are available in various formats. Click on the link below and download the digital version.
Why you should choose us as your Sevcon distributor
With our comprehensive range of Sevcon parts at competitive prices, next day delivery from our network of regional warehouses and a dedicated technical support team, we can offer you the best possible service imaginable. Whether you need Sevcon parts for a routine inspection or major repairs or replacements, look to TVH. You can even contact us for parts that you don't see in our online catalogues.
Global support team
With 62 different nationalities and 57 spoken languages in the company, we can offer customer support in your own language.
Over 50 years of experience
We've grown from 2 founders to a company of more than 5000 employees, with offices and distribution facilities on every continent.
47 000 000 known references
The most extensive range of parts for material handling, industrial, construction and agricultural equipment. We continuously grow our offer, with more parts and accessories arriving every day.
95% ship the same day
We collaborate with local shipping companies to deliver every order within the promised timeframe. To ensure a fast delivery, we ship 95% of orders on the same day of ordering.
Buy your Sevcon parts in three easy steps
Go to our online shop to unlock our full Sevcon product range. Once you have the access, you will be able to:
Order your Sevcon controllers, inverters, powerpaks and other Sevcon parts directly from TVH through your own software. 
Save research time and reduce search errors by registering your machines in our tool. You can personalise your equipment by adding your own reference, images, documents and notes.
Immediately see the price, lead time, availability, pictures and technical features for every Sevcon reference.
Already have an account? Log in here.
New to TVH? Follow the three steps below to gain full access to our online shop with Sevcon parts.
Request your customer account to shop parts online
STEP 1
Tell us about your company
Submit the application form to specify your business needs and request your customer account.
STEP 2
Your account creation
Our sales team will contact you within 3 business days to talk about your business needs and complete registration.
STEP 3
Access our online shop
After your account is set up, you will receive a personal login to our online shop. We will guide you in finding parts and placing your first order.
Request your account
Over 75.000 customers trust TVH as their spare parts supplier to ensure their client's equipment fleet is running smoothly and efficiently. It starts with a customer account.