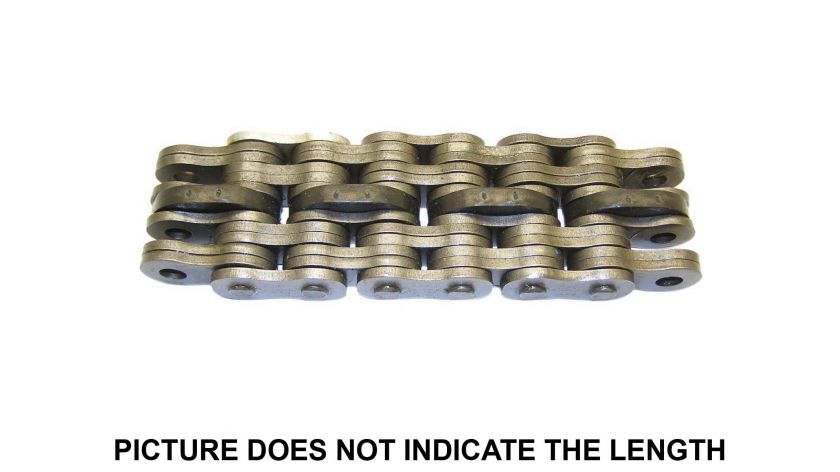 Product Range Chains for forklifts
At TVH, you will find just about every variation of:
roller chains for the transmission
leaf chains for lifting
Chains with plastic inserts are also available in our lift chain product range.
As TVH is your one-stop shop, you can also find related accessories, such as:
chain anchors
chain pins
chain locks
chain sprays for an optimal maintenance
Quality Chains for forklifts
All our chains are branded. We only work with top quality chain brands such as:
Rexnord
Donghua
Renold
Wipperman
Sedis
More advantages
All our chains are manufactured with high quality steel.
We can deliver you the chain cut to length, with the chain anchors already mounted. That way, the chain is ready to be fitted onto the forklift.
You can also choose to get the chain delivered on a reel. In this case, we offer all kinds of appropriate cutting tools.
Thanks to our large stock, our chains can be delivered with a very short lead time.
A characteristic feature of all our products is the correct price/quality ratio. We thoroughly check the market in order to offer you the best price.
More info
Request a free copy of our Chains & accessories catalogue for a detailed overview and the references.
You can fill in the technical sheet and pass on specific requirements such as measurements (depending on the mast of your forklift) and the explicit request for stainless steel.
Feel free to contact us if you have any further questions.