Engine components: everything to keep your machine fleet going
Need to overhaul an engine? Or are you looking for the right engine parts? We know what a difference quality makes with engines. After all, you want to keep your machinery operating at peak performance for as long as possible.
Luckily, you can rely on TVH to provide high-quality engine components. Our very large range includes parts for the ignition system, gaskets, complete engine assemblies, parts for the fuel systems, and much more.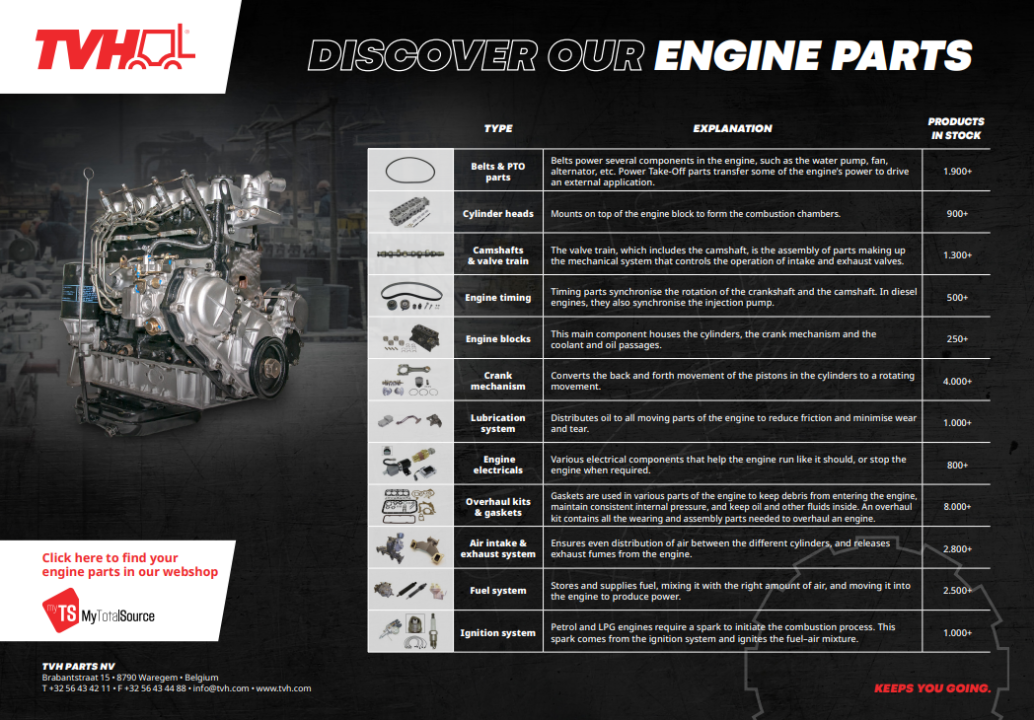 Discover our full range of engine components
Click the button below to download the infographic and find out our range of parts.