Find the right wheel for the right application
Do the wheels on your machine drag and slow you down? Do they occasionally slip? Do they wear out too quickly? Time for a change!
Choosing the right wheels in the right material will save time, money and unnecessary frustrations. With the correct wheel, minimum noise and maximum grip is achieved.
Wheels in the appropriate material will:
Decrease working hours by increasing work pace
Reduce wear and costs
Increase comfort while working
With our free selector tool, find which wheel materials best match your situation in only 3 steps.
Download the free selector now
TVH offers 43,252 different wheels in many materials, dimensions and for a wide variety of machines.
Of which we have a total of 110,169 units in stock.
How to find the right wheel in 3 steps with the selector
Step 1
Surface
What surface is the wheel operating on? Choose the correct row in the table.
If you're driving on asphalt, unpaved or uneven surfaces, you might need tyres instead of wheels.
Step 2
External factors and operating time
An external environmental factor may affect your choice of wheel. For instance, if you drive on a greasy surface, check the 'oily floor' column.
Also consider the operating time: are your wheels used for a single 8-hr shift a day, or more?
Step 3
Materials
Find suitable materials. And check if the material of your choice is used for your type of wheel.
Become a wheel expert
With the selector, you will learn which wheel to use for which application. We want to help you:
know which wheel material to use

stand out from your competitors 

know when to offer your customers

good-quality

 materials and when to offer them a standard wheel
Wheel types
What type of wheel are you looking for? A traction wheel, a roller or load wheel, a roller assembly, a press-on tyre or a castor? Take your pick.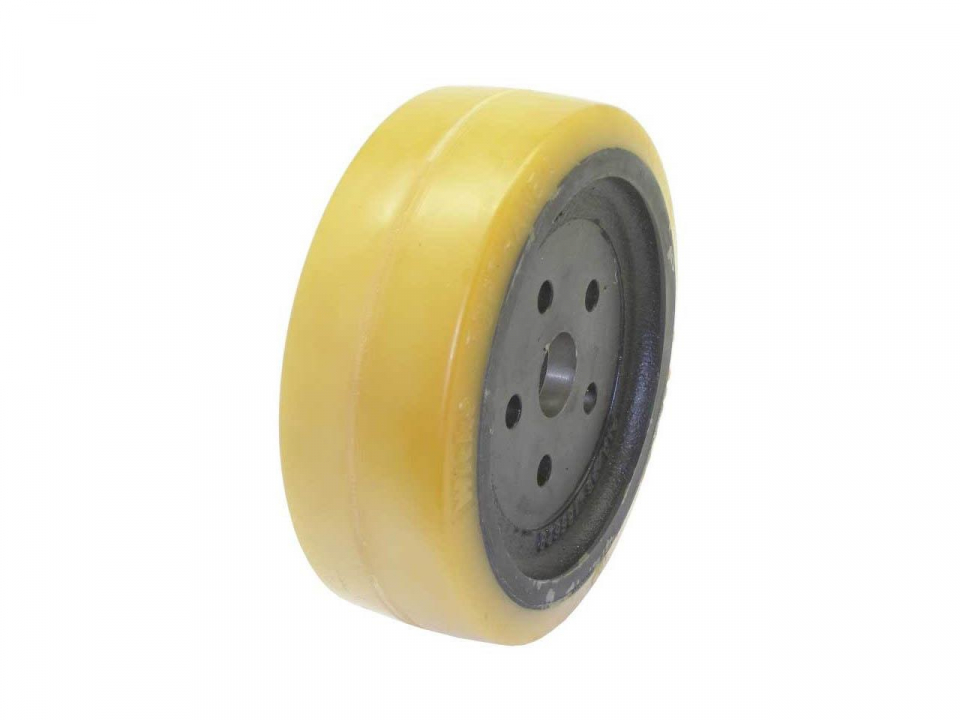 Traction wheels
Traction wheels (aka drive wheels) deal with similar heat and debris issues as load wheels, while also providing traction for acceleration, braking and steering.
Read more about traction wheels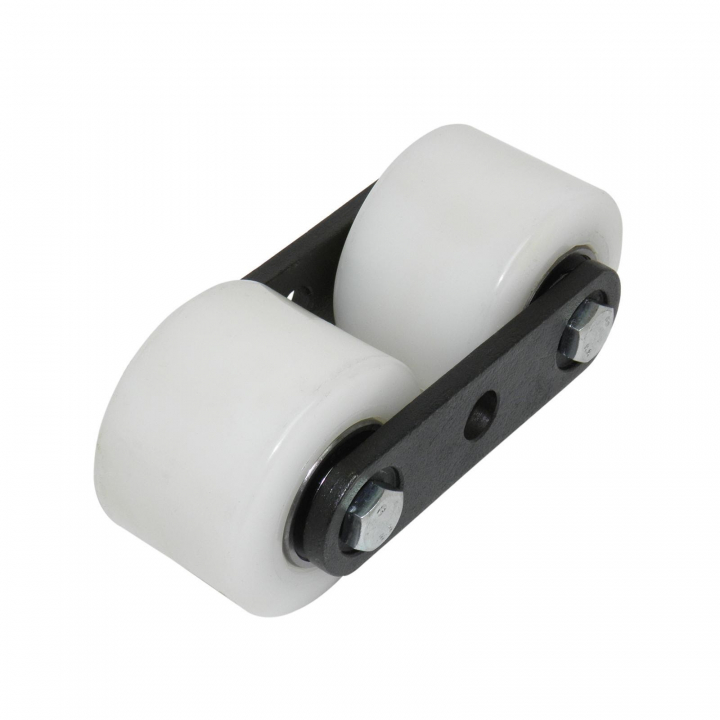 Roller assemblies
An assembly of more than one wheel. Provides a better load distribution.
Read more about roller assemblies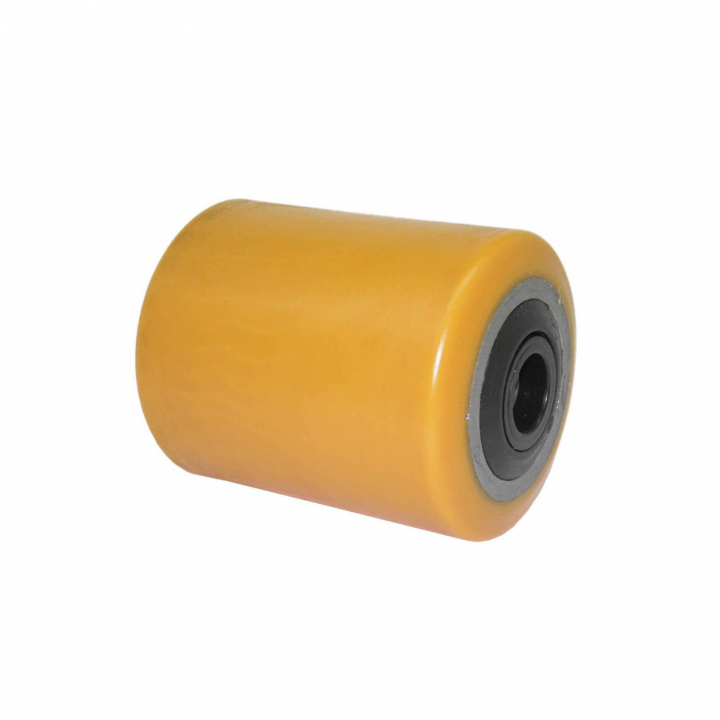 Rollers and load wheels
A load wheel carries a vehicle's load and transfers the weight to a road surface or a track.
Read more about rollers and load wheels
Press-on urethane tyres
Press-on urethane tyres are produced by moulding the material onto a steel cylindrical band.
Read more about press-on urethane tyres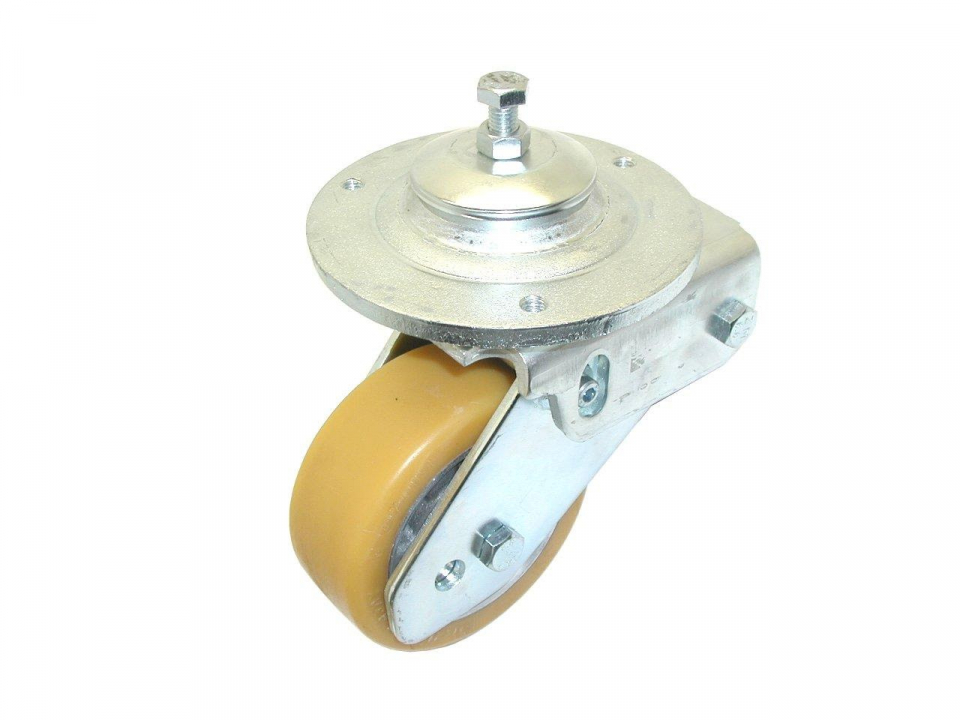 Castors
A set of small swivelling wheels fixed to the legs or base of a heavy piece of furniture so that it can be moved easily.
TVH: the right place for the right wheel
Large stock
Large stock of frequently ordered products means short lead times.
Extensive range
Extensive range of known references so you can always find the right product.
Quantity discounts
Order more, pay less. Quantity discounts up to 20 % on all wheels until the end of May 2021.
Strong customer service
Customer service is our top priority.
Great quality products
Great quality products from renowned European and US-based manufacturers.
Maximise wheel durability and lifespan
Maximise wheel durability and lifespan with the correct material for the specific application.
1-year warranty
1-year warranty on all wheels and rollers.
Shop wheels online
Find the right wheels to buy, via MyProductSearch or MyPartsFinder, in MyTotalSource.
Ready to find the right wheel using our free selector tool?
Click the button below to access the free selector tool and find the right wheel for a specific application.
Yes, download the free selector