23 May 2023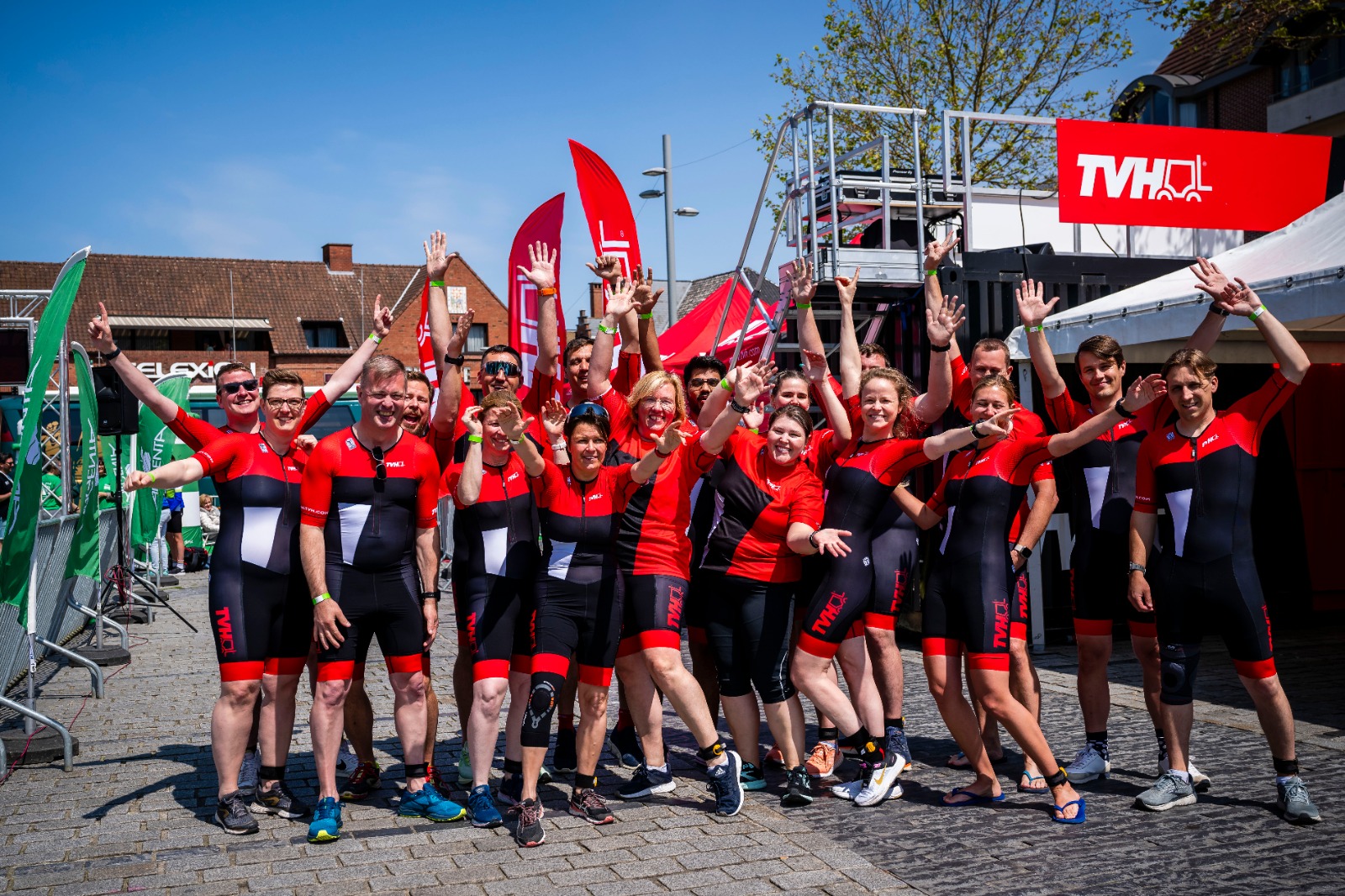 For the second year in a row, parts specialist TVH challenged its employees as part of the 'Lignaverda Challenge'. In doing so, the company further reinforces its title of 'Sports Company of the Year'. The concept? To collect as many active kilometres as possible in the course of four weeks. 745 colleagues participated and reached a total of 142 824 kilometres. In exchange, TVH will plant 75 000 trees in the Great Green Wall in Senegal.
After TVH's first Lignaverda Challenge in 2022 proved to be a piece of cake—the employees managed to accumulate 75 000 kilometres after just two weeks—the company made it a bit more challenging this year. The challenge was once again organised in collaboration with Energy Lab and Entrepreneurs Without Borders.
142 824 KILOMETRES
On 21 May, the challenge ended with a whopping 142 824 kilometres on the counter. Peter Geiregat, Chief People Officer at TVH, says: "A huge achievement, as last year, we finished at 128 000 km. We didn't expect to improve on last year's total, as the challenge got off to a somewhat slower start. After two weeks, we had only reached 70 000 km. From then on, things gained momentum."
"This shows enormous ambition and commitment among the TVH colleagues. We are proud that, together with Entrepreneurs Without Borders, we can now add 75 000 trees to the Great Green Wall.  This reforestation project will provide carbon offsets, slow down desertification and, at the same time, support local entrepreneurship in Senegal."
NUDGE STARS: QUARTER TRIATHLON 
With its health policy 'Nudge', TVH has long been committed to helping its employees get fit. On 18 May, for instance, about 100 colleagues participated in the Izegem quarter triathlon. 20 of them, the so-called 'Nudge Stars', were professionally coached by Energy Lab for six months. 12 colleagues from Belgium and 8 international employees each received a personal training schedule, a TVH sports outfit and intensive coaching.
Peter: "It is great to see the colleagues giving it their all. Fitting for TVH, because by taking part in this triathlon—often for the first time—they completely live up to our company values 'Take Initiative' and 'Show Courage'. It doesn't always have to be this extreme, though. We have long been motivating our employees to make healthy choices regarding exercise, healthy food and mental well-being. For example, by organising start-to-run sessions, publishing a cookbook with healthy recipes and offering free yoga classes. The thought behind this all: a healthy employee is a happier employee."
 
Back to overview