Skid steer loader parts & accessories
With their excellent manoeuvrability, the versatility of skid steer loaders is no secret. But their lift arms also fit different attachments, so the machine can be deployed for various applications. Many skid steer loaders are intensively used for many years in construction, agriculture, landscaping … Hence, proper maintenance is required to keep them going.
And no better way to start good maintenance than with a reliable parts supplier, right? Turn to TVH for all your needs, you will find what you're looking for:
More than 4 million known references for all major makes and models on the market, with more arriving every day
Fast, worldwide delivery
In-house experts happy to assist you in your own language: 55 languages available
Request a customer account for our online shop. You will get access to a vast range of skid steer loader parts and accessories suitable for all makes. Already have an account? Log in now!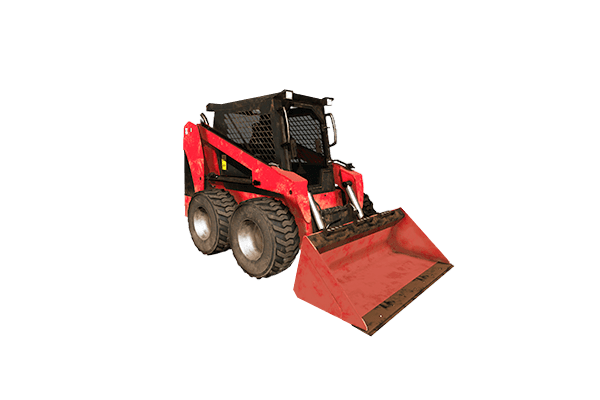 Discover our extensive range of skid steer loader parts and accessories
Our commitment to first-class service and our in-depth knowledge makes TVH the reliable partner you need for your skid steer loader parts. By following industry and technological developments we continually expand our range of parts and accessories suitable for skid steer loaders. This includes:
Our parts are suitable for all major skid steer loader makes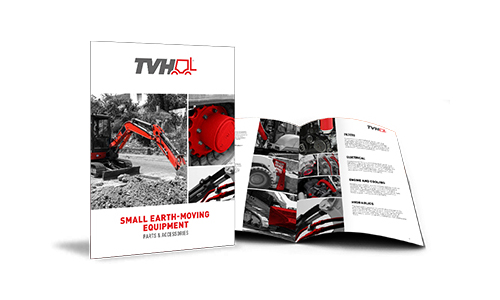 Have a look at our free catalogues
Ready to learn more about skid steer loaders in our Learning hub?
Want to learn even more? Our Learning hub contains over 100 handy blog posts, expert interviews, easy-to-follow infographics, product videos ...
Have you ever considered remanufactured parts for your skid steer loader?
Have you considered buying a remanufactured part for your skid steer loader, instead of a brand-new one? It is the perfect alternative, because you get a top-quality part at a lower price, with the same warranty. 

Our unique range of remanufactured parts includes internal combustion engines, joysticks, battery chargers, accelerators, electric motors, radiators, gearboxes, and more. Our in-house qualified technicians repair and test all remanufactured skid steer loader parts according to strict standards.

Discover our full range of remanufactured parts.
Frequently asked questions
Buy your skid steer loader parts at TVH
Go to our online shop to unlock our full skid steer loader parts product range. You'll never have to search 'skid steer loader parts near me' ever again. Once you have access, you will be able to:
Order skid steer loader parts directly from TVH through your own software.

Immediately see the price, lead time, availability, pictures, and technical features for every reference.

Find the correct references with the technical specifications of the skid steer loader part or via the equipment make and type.
Look for parts even easier with the search functions MyPartsFinder and MyProductSearch.
Save research time and reduce search errors by registering your skid steer loaders in MyMachines in our online shop.
Already have an account? Log in here. 

New to TVH? Follow the three steps below to gain full access to our online shop with scissor lift parts.
Request your customer account to shop parts online
STEP 1
Tell us about your company
Submit the application form to specify your business needs and request your customer account.
STEP 2
Your account creation
Our sales team will contact you within 3 business days to talk about your business needs and complete registration.
STEP 3
Access our online shop
After your account is set up, you will receive a personal login to our online shop. We will guide you in finding parts and placing your first order.
Request your account
Over 75.000 customers trust TVH as their spare parts supplier to ensure their client's equipment fleet is running smoothly and efficiently. It starts with a customer account.

Global support team
With 62 different nationalities and 57 spoken languages in the company, we can offer customer support in your own language.

Over 50 years of experience
We've grown from 2 founders to a company of more than 5000 employees, with offices and distribution facilities on every continent.

47 000 000 known references
The most extensive range of parts for material handling, industrial, construction and agricultural equipment. We continuously grow our offer, with more parts and accessories arriving every day.

95% ship the same day
We collaborate with local shipping companies to deliver every order within the promised timeframe. To ensure a fast delivery, we ship 95% of orders on the same day of ordering.