Transmission and drivetrain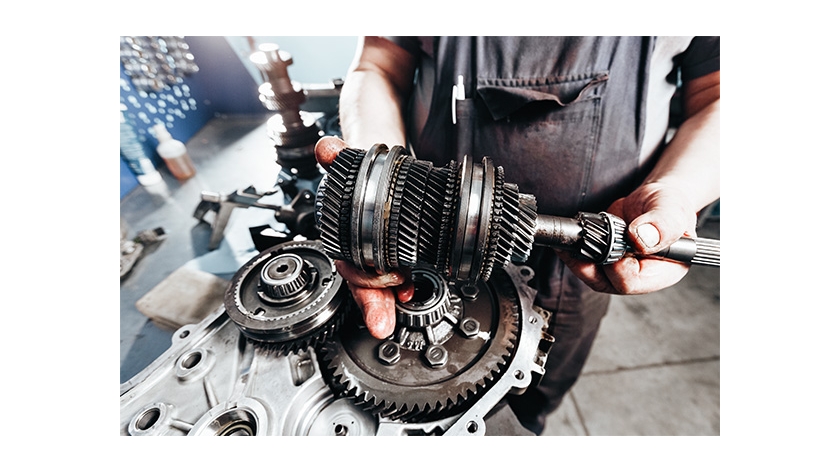 At TVH, we offer a very wide range of parts related to the drivetrain and transmission. Safety and quality are of the utmost importance: our experts will do everything to keep your machines going. You can rely on a very wide range and fast delivery times.
DISCOVER OUR RANGE OF TRANSMISSION AND DRIVE TRAIN PARTS
Whether you're looking for a complete transmission or even the tiniest of parts: 
- Transmissions: want to keep your machine fleet going at full force? That's the spirit. Our experts are happy to help. We are ready to answer even the most technical questions and find the correct transmission parts. Just for you. In some cases, a completely new transmission or a rebuilt unit is recommended. We offer complete transmissions, complete Powershift transmissions, transmission parts and torque converters.
- Clutches: whether it's the clutch cover or bearings: every single clutch part needs to be in optimal condition to keep that transmission going. Together with our dedicated team, you'll surely find the exact part needed. We offer clutch parts such as covers, kits, bearings and discs.
- Driveshafts: when it comes to driveshafts, every single individual part is crucial in keeping the vehicle up and running. We offer universal joints, yokes and flexible couplings.
- Reductors: a reductor only functions flawlessly when all internal parts are in optimal condition. TVH offers everything to keep your machinery up and running. We offer gearboxes, wheel reductors and reductor parts.
- ...
Questions? We're happy to help.