INDUSTRIAL FLOOR SWEEPERS PARTS & ACCESSORIES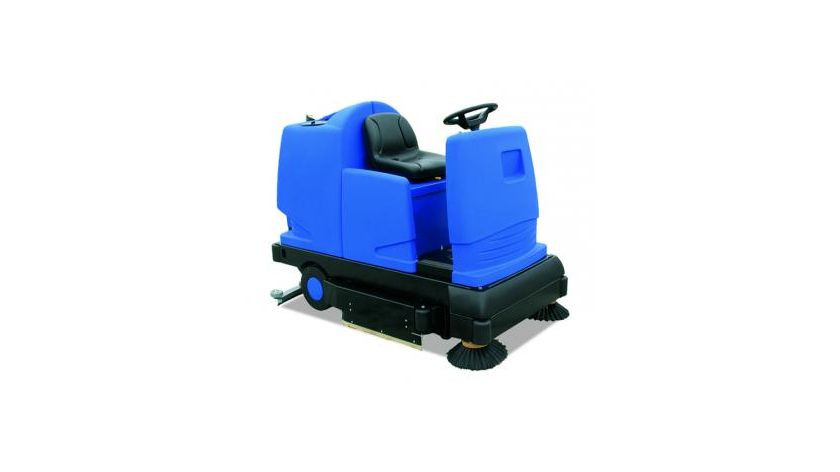 An industrial floor sweeper is used to keep your facility free of dust and waste. There are different types of sweepers, such as ride-on floor sweepers and walk-behind sweepers. They can be used in various sectors, such as agriculture, construction, office spaces, retail environments, schools…
Make sure to always properly maintain your floor sweeper. Do you need spare parts? We can help you with that.
What's the difference with an industrial floor scrubber? An industrial floor scrubber uses water and soap to clean the floor, a sweeper only wipes the floor. There are also combination machines, called sweeper-scrubbers.
Makes and models
Our extensive range consists of over 66 000 references in stock and more than 1 076 000 known references. We provide quality replacement parts for many makes, including the hard-to-find ones.
Our industrial floor sweeper parts are suitable for:
Alto - Clarke - Comac - Dulevo - Factory Cat - Fimap - Fiorentini - Gansow & Lavor - Hako - Kärcher - Minuteman - Nilfisk-Advance - Nobles - Powerboss - RCM - Taski - Tennant - Viper - Windsor - ...
Our extensive stock guarantees a fast delivery for every part or accessory you need. Can't find what you are looking for? Contact us today for more info.
INDUSTRIAL FLOOR SWEEPER PARTS
Our extensive range of industrial floor sweeper parts and accessories will sweep you off your feet: squeegees, floor pads, brushes, filters, drive and vacuum motors … TVH is even an authorised distributor for Lamb Ametek motors. Not only new parts are subjected to thorough quality testing, also our extensive range of rebuilt parts is put to the test before they are sent to our customers worldwide. Our product range is unique in the market and our short delivery times will surely surprise you.
Concerning (integrated) batteries and chargers, TVH is an official distributor of Delta-Q battery chargers. Delta-Q's unique mix of technical capabilities in highly efficient power electronics and embedded software results in innovative battery charging solutions.
Batteries
Brushes
Chargers
Filters
Hoses
Pads
Printed circuit boards
Seats
Squeegees
Vacuum motors
Wheels
INDUSTRIAL FLOOR SWEEPER ACCESSORIES
TVH also offers you an extensive list of sweeper accessories, including lights, floor soaps and indicators – to name just a few.
WHY CHOOSE TVH?
From the simplest pallet truck to the heaviest forklift, from the smallest nut to the complete chassis: you will find it all at TVH. We are your global one-stop shop for parts and accessories for material handling, industrial and agricultural equipment.
Our technically skilled employees are trained to understand the unique requirements of each brand and machine and provide professional service for all your technical questions.
We offer customer support in 37 languages to restrict language barriers to an absolute minimum.
We offer same-day shipment, next-day delivery to all our customers.
Easily search for parts online 24 hours a day, 7 days a week, to find what you need, when you need it. Our online platform MyTotalSource gives you real-time pricing and availability and ensures your part is in stock when you order for the fastest possible delivery.
NEED MORE INFORMATION?
For a detailed description of our industrial floor sweeper parts and accessories, we gladly refer you to the catalogue "Replacement parts for scrubbers & sweepers".
Search for your industrial floor sweeper parts via MyProductSearch or via MyPartsFinder in MyTotalSource.
Should you need any further information, please feel free to contact us.